Although we may not be travelling far at this moment in time, let's keep dreaming of river cruising and travelling our amazing world in 2021. This week we have fantastic voyage from Cincinnati to Louisville which comes with an optional Kentucky Derby package. Book your river cruise early and then secure tickets to one of America's iconic events – the Kentucky Derby.
No more special time can be had in this region than during this phenomenal voyage. The air practically crackles with excitement surrounding Kentucky`s favorite event, spilling out as river towns and cities for miles around embrace the fervor – from a genteel steamboat race to America`s preeminent horse racing event, unmatched in history and tradition. Odds are excellent that this out-of-this-world Ohio River extravaganza will mark a high point of your year.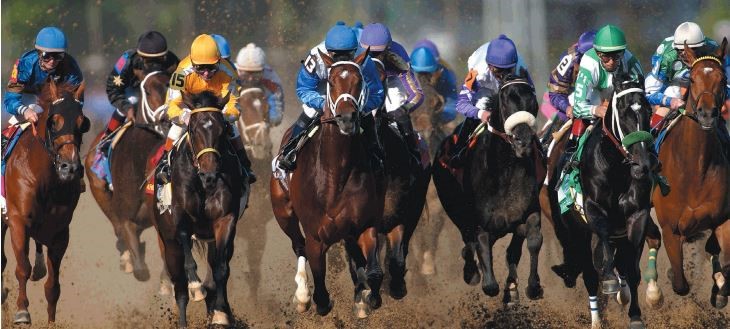 An overview below of your voyage. Plus, each day includes a range of included shore excursions to choose from:
Day 1: Hotel Stay in Cincinnati, Ohio – Enjoy your complimentary stay at the pre-cruise hotel. The evening is yours to become acquainted with the city.
Day 2: Cincinnati, Ohio (Embark) – Take a stroll through Cincinnati – the birthplace of baseball and its own distinctive chili recipe. The city is filled with downtown destinations that flaunt shops and amenities. Bound by the many parks; each district has its own personality, and you can meet them all – because the city's compact downtown is anchored to the river, where our guests meet the shore.
Day 3: Madison, Indiana – Tucked away between Cincinnati and Louisville is Madison, a quaint river town rich in character. This charismatic port flaunts its personality throughout the streets, where a 130-block historic district showcases its collection of classic architectural artistry.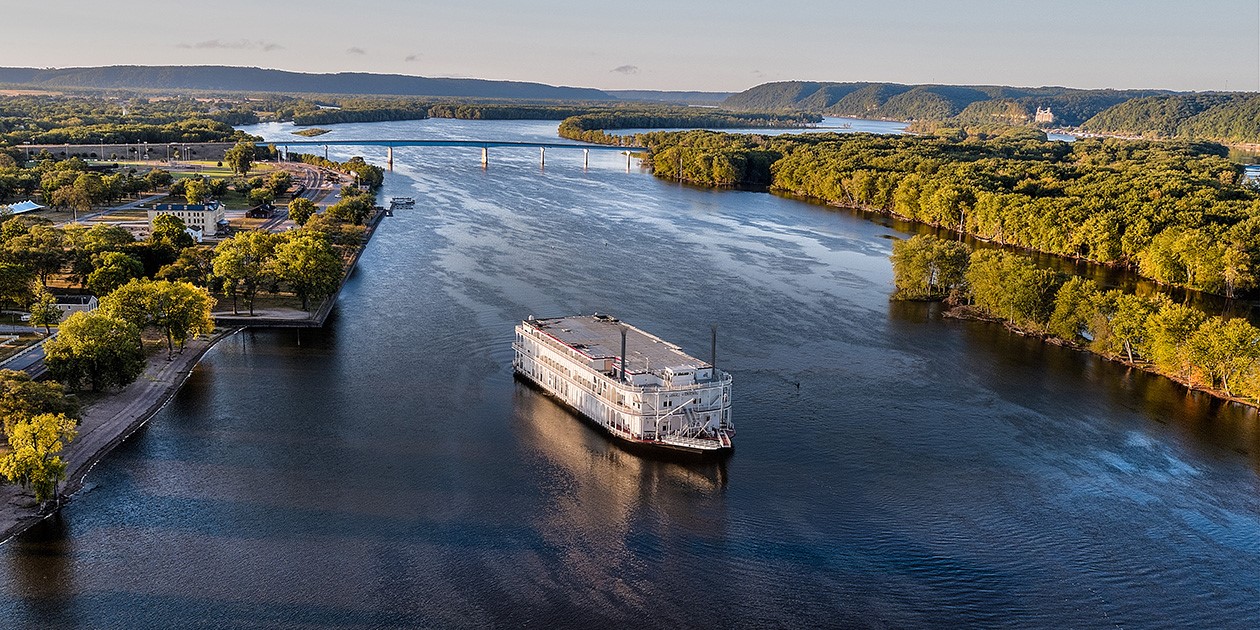 Day 4: Louisville, Kentucky – This authentically quirky port is a muse to artisans of mixed media – from sidewalk chalk to street fare – and home to cultural diversity that quickly captivates the heart of its visitors. The local tradition that lives within images of Derby hats, Old-Fashioned cocktails and the 120-foot Louisville Slugger that towers over the friendly city is better lived  than seen. Explore the red penguin-peppered Main Street. Embrace oddity. Experience Louisville.

Day 5: Brandenburg, Kentucky – The essence of Kentucky radiates, from its bourbon traditions to a tableau of rolling farmland. Soul-stirring river views and Southern warmth welcome those who pursue relaxation. Mysteries of the Civil War enlist lifelong learners on the battlefield while sprawling parks and trails make way for recreation.

Day 6: Owensboro, Kentucky – The exuberance that pervades the sounds of folk music flows through the community of Owensboro. Each of its spaces is a lovely ballad that tugs at the heartstrings of visitors – from the notes of bourbon distilleries to bumbling butterflies in the botanical garden.

Day 7: Louisville, Kentucky – The first weekend of May is an exciting time to celebrate the honored tradition of the Kentucky Derby.® This thoroughbred race has taken place under the iconic Twin Spires of Churchill Downs every year since 1875. Dress to the nines, sip a mint julep and sport an extravagant hat while betting on your favorite horse or jockey. From general admission to Millionaires Row, this event brings out the best in all. Optional Kentucky Derby packages available, contact us or details (additional cost).

Day 8: Louisville, Kentucky – Louisville is the largest city in Kentucky and in the top 30 most populated cities in the United States. The metro area exudes an authentic culture and diversity that visitors quickly learn to adore. Discover the talent and creativity of Louisville locals in a number of art galleries, theatrical performances and museums.

Day 9: Louisville, Kentucky (Disembark) – As the journey concludes, there are other opportunities for you to take in the town. Enjoy the city at your leisure, or consider a post-cruise premium experience with airport transfer