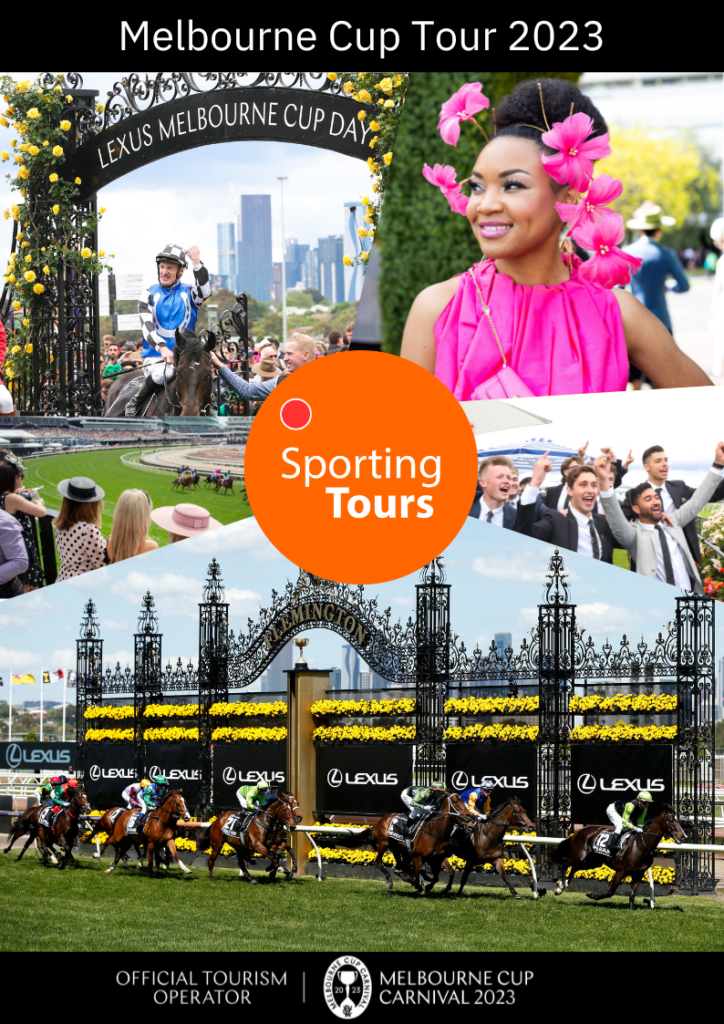 Greetings everyone!
We are ready to rip into another exciting Lexus Melbourne Cup carnival for 2023.
Personally it's not only enjoyable catching up with our regular travellers but it is very special also to welcome new friends.
The excitement will go to another level this year with the optional extra final day of the VRC Spring Carnival which features great races like the "Champions Sprint" ( won last year by the kiwi Roch 'n' Horse who beat the mainly kiwi owned world-class sprinter Nature Strip). I stayed on after our tour departed to attend the last day for the first time for many a year and I can confidently recommend it's well and truly worth staying around for.
Our tour packs a punch each year and the friendships that have started and continued with so many of our groups over the last 32 years for me is a pleasure to be part of.
If the Melbourne Cup is on your bucket list please join me and my co-tour leaders Chris, Kel and Marilyn for lots of fun and entertainment and enjoy the ultimate Cup tour experience you will never forget.
By all means, stay the 4 race days with me, you won't regret it!
Cheers
Des
Click here for the 2023 Melbourne Cup Flyer
being there, it's EVERYTHING